SEARCY, Ark. – Christmas is here and Searcy is prepared with some of the best family friendly events all season long to really put us all in the holiday spirit. We've compiled a brief list of some of the Searcy's annual festivity musts. A special thank you to the Searcy Holiday of Lights and all the work they put in during "the most wonderful time of the year."
Skating in the Park
Lace up your skates and hit up the rink at Spring Park where you can ice skate the night away. The rink is open in the afternoons and evenings various days of the week throughout the holiday season. There are skate rentals for the whole family and opportunities for private skate parties.
Prices are $5 per person for 45 minutes and $100 for private parties. If you are looking to book the rink for an event or for more information about Skating at Spring Park, check out the Facebook event page here. Last skate day is January 1st from 5pm to 10pm.
Photo Courtesy of Searcy Holiday of Lights
Searcy Holiday of Lights
Christmas lights are a huge must on everyone's to do lists during the season. The community of Searcy puts their best foot forward as they have decorate the downtown square as well as Berryhill, Spring, and Yancey Parks. Harding University also plays their part in the amazing lighting displays as another must see in Searcy.
Photos Courtesy of Searcy Holiday of Lights
Arkansas's Largest Santa Collection
Mrs. Wanda Emde received her very first Santa in the winter of 1964 from her daughter Joy. Fifty one years and one thousand six hundred and fifty-nine Santas later, Mrs. Wanda became better known as "the Santa Lady." The full story can be found on onlyinark.com/thesantalady.
Her collection is on display at the Carmichael Center throughout the holiday season during the weekdays until the last day of December. Hours are 9am to 9pm on Mondays, Tuesdays, Thursdays, and Fridays and 9am to 5pm on Wednesdays.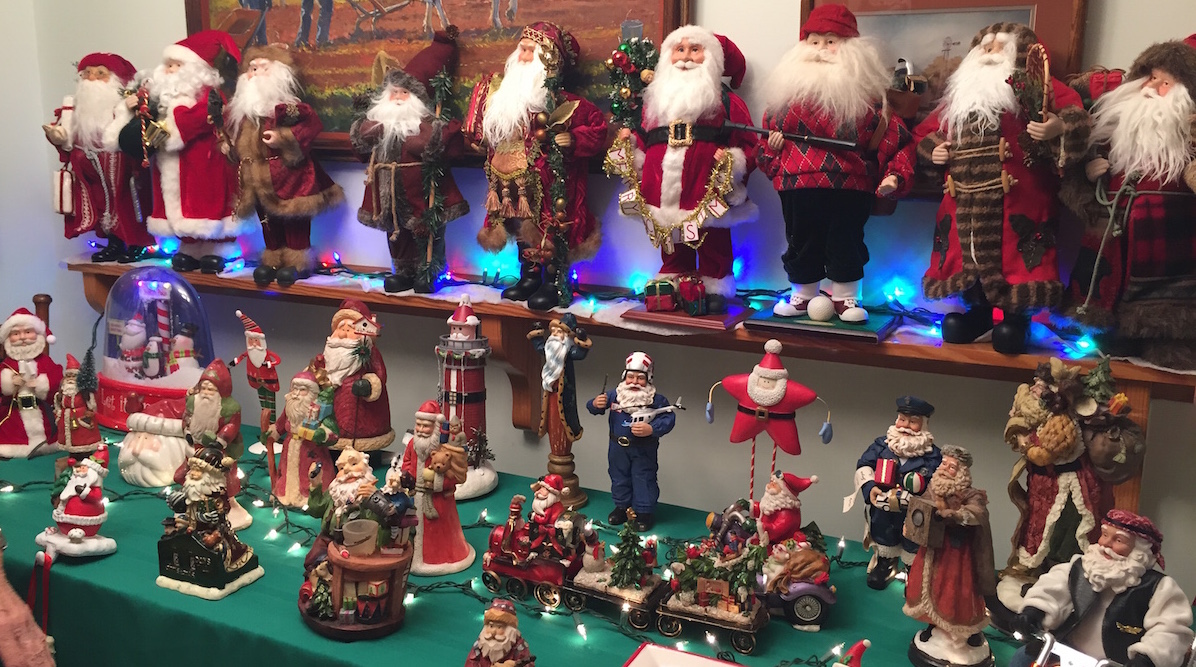 Photo Courtesy of Only in Arkansas
The Living Nativity
Presented by the Searcy First Assembly of God, The Living Nativity is a drive-thru experience through Bethlehem. Drivers and passengers alike have the opportunity to be immersed into the story of the birth of Jesus. This is a free event weekend event outside the church building providing a time transcending and fun family experience.
The last weekend to experience The Living Nativity is Friday, December 10th through Sunday, December 12th.
Friday 6:30pm to 9:30 pm | Saturday 5:30pm to 9:30pm | Sunday 5:30pm to 8:30pm
Photos Courtesy of Searcy First Assembly of God